At Liberate Science, we are committed to being part of a global movement for change – and it was time we made it official. We are pledging 1% of our sales to the planet and are excited to join a growing global network of businesses, non-profits and individuals working together for a healthy planet.
The climate crisis is raging on and there is no time or space for corporate actors to deflect their responsibilities. While Liberate Science may still be early stage and growing, we believe it is fundamental, not just to who we are, but to people and planet that we build our business in a socially and environmentally responsible way. Committing 1% for the planet is just one of the ways we can do this.
Thousands of businesses have joined similar pledges, giving millions towards environmental causes and carbon removal projects — a powerful reminder that today's small commitment can make a huge impact tomorrow.
As for Liberate Science, we've signed up for Stripe Climate, which allows us to contribute 1% of every purchase made through the platform to permanent carbon removal projects. This is only a first step and we will continue to find additional ways to increase our sustainability.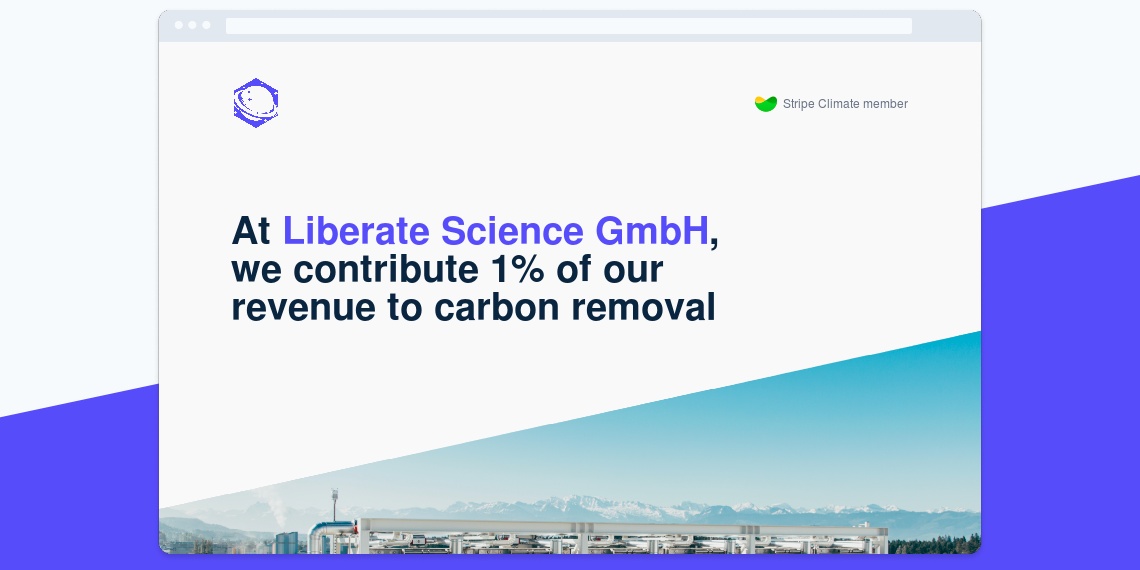 Taking care of our planet is a lifelong commitment and a daily practice. In addition to our 1% pledge, we continue to track and measure our corporate carbon footprint, we incentivise green energy, slow travel, and we engage with communities who are championing climate awareness.